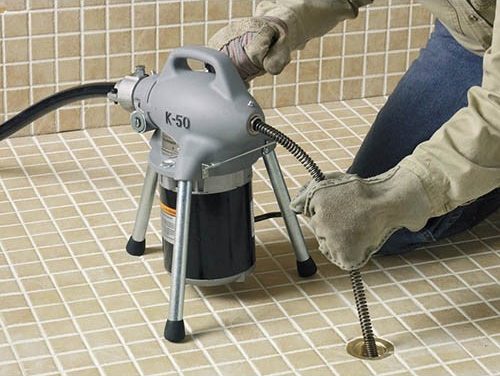 When you shower, wash dishes or brush your teeth, it is reasonable to expect a functional drain system. But, clogs in your drains may result in pools of water in your sink, tub, toilet, floors, drains, etc. If such a problem arises, you can always contact the drain cleaning services provided by Raine and Son LLC. We can quickly identify the issue and unclog your drains so that you and your residents can bathe and clean efficiently again. Our plumbers serve apartment communities, businesses, and homeowners throughout the DMV.
As an industry standard for drain cleaning/clearing, Raine and Son LLC offers a wide variety of rotary cleaning equipment. The machines used to offer the ability to clear drains from as small as a condensation drain up to the largest of main sewers. These pieces of equipment allow drain clearing of actively stopped up sewers and drains without introducing more water into the system, hoping to mitigate continued damages caused by overflows or floods. These can also be used as preventative maintenance attempting to stop overflows before they happen.
We also offer high-pressure water jetting, known as hydro-jetting. This is a technique of cleaning and/or unblocking drains. As the name implies, this technique involves the use of high-pressure water in order to clean clogged drains and remove the toughest blockages that might exist in your drains and sewers. The high-pressure hose is connected to a machine that pressurizes the water, directing it through jets on the nozzle head to thoroughly clean and clear out the pipe. High-pressure water jetting effectively breaks up the debris that may have accumulated in the pipe and flushes it out and off your property.
Please don't hesitate to contact Raine & Son LLC for any drain/sewer issue.